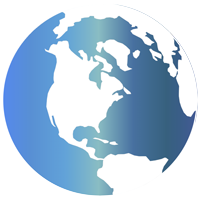 We support complex trauma survivors by providing education, resources, and daily support with a compassionate mindset which can only come from those who have experienced first hand how trauma affects your daily life.
We provide free support groups and low-cost/no-cost educational resources to brave survivors and helping professionals in over 180 countries.
Funding for ongoing CPTSD Research and The CPTSD Learning Center is made possible by the charitable Patreon Patrons of Athena Moberg and CPTSDfoundation.org.
Daily Recovery Support
We're here for you with group calls, facilitated by trauma informed professionals, including certified coaches, licensed clinicians, advocates, and others who specialize in complex trauma recovery.
Free Support Groups
We have many groups to choose from, and each provides a safe place to come and receive support from other survivors who've all come together to heal in safe community.
Support Our Work
Generous people just like you make it possible for men and women all over the world to gain access to the resources they need to learn to manage, heal and cope with their CPTSD symptoms.
Weekly Live Q&A on YouTube
Live, Interactive, Q&A with Athena Moberg every Monday Night at 9pm EST/6pm PST
Survivors from all across the world come together every week to share, support, and encourage one another as Athena shares insight on healing from complex trauma.
Latest Articles from CPTSD Foundation Staff Writers
Shirley Davis
Shirley J. Davis The words we use to describe ourselves have a huge impact on how we are treated. If we call ourselves by a term that means something negative, we will inevitably be treated [...]
Shirley Davis
Depression, A Silent Killer Shirley J. Davis For many who read this blog, speaking about depression may seem redundant. However, an enemy that isn't acknowledged becomes a silent killer. So, for both those [...]
CPTSD Learning Center
We're hard at work developing a learning center, full of courses and educational materials to help you on your journey of healing from complex trauma.
 Be among the first to gain access to this incredible library of resources. Just let us know you're interested by using our Contact page. 
Here at CPTSD Foundation, we are taking a revolutionary approach to healing from complex trauma.  We understand each survivor heals in their own way and in their own time. There is no cookie-cutter approach to healing and building up resilience. 
Being survivors ourselves, we know the importance of ongoing support, even when seeing a trauma-informed helping professional. That's why we've developed Daily Recovery Support, to help take your journey to the next level of healing. 
We invite you to learn more about our daily calls and consider joining us as we cover a wide range of topics which are sure to inspire and encourage you as you begin or continue to break free from the chains of trauma and seek the life you dream of and deserve.