Educational Materials
Trauma informed information that can be used individually or in groups.

Professional Leadership
All content and support calls overseen by certified coaches & licensed clinicians.

Survivors Helping Survivors
Everyone on staff at CPTSD Foundation knows what it means to be a survivor of trauma.
Serving Survivors & Practitioners
Daily Recovery Support
7 Days a Week, 365 Days a Year
We're here for you with affordable group calls, facilitated by trauma informed professionals, including certified coaches, licensed clinicians, and high respected advocates, who specialize in complex trauma recovery.
Free Support Groups
Secret and Safe
We have many groups to choose from, each providing a safe place to come and receive support from other survivors healing in safe community. Learn more and get plugged in to a group of your choice.
Healing Book Club
trauma healing book chat
Join us every week as we read and discuss trauma informed resources by world renown authors. Registration is now open! You can learn more and sign up for this weekly group by clicking below.
Weekly Newsletter
Trauma-Informed Tuesday
Each week you'll receive an email, filled with resources, including blog posts, articles, podcasts, & videos, curated by our research team, to help encourage and equip you in your daily healing journey.
The calls have catapulted me forward in my recovery in multiple ways. I now have an anchor that is reliable, consistent, encouraging, educational, safe and soul enriching. There are still tough days…but I no longer get stuck in isolation for long periods of time.
Daily Recovery Support Call Member
 I am re assured that I'm not alone and others have simular experiences and struggles. I appreciate the validation and encouragement I recieve there and has really helped me in my healing journey. I have made new friends and have a safe place to show up on a daily basis.
Daily Recovery Support Call Member
You Can Help a Survivor
The CPTSD Scholarship Program provides funding for resources as well as participation in the Daily Recovery Support Calls, to those who so desperately need trauma-informed support as they learn to heal from their past.
Generous people just like you make it possible for men and women all over the world to gain access to the resources they need to manage, heal, and cope with their CPTSD symptoms. Any amount can make a huge difference.
Yes I Would Like to Help
"I'm so inspired by all you're doing and am excited to continue working with you". – Guy
We are a proud sponsor of the award-winning, highly acclaimed, Trauma Therapist Podcast with Guy MacPherson. Inspiring interviews with thought-leaders and game-changers in the fields of trauma, mindfulness, addiction and yoga. His show feature journeys of passionate mental health workers who dedicate their lives to helping others heal and thrive.
Guy MacPherson, PhD
In the last two posts, we have examined together some of the types of psychotherapy and the therapeutic alliance. In this piece, we shall explore what to and not to expect in psychotherapy, and how to find the help you need. Important Qualities of a Great Therapist...
read more
Interested in writing for us?
Guest Blogger FAQ & General Guidelines for CPTSD Foundation
Thank you so much for your interest in submitting a guest blog post on cptsdfoundation.org. It is truly our honor to help you share your story, and we are grateful for the opportunity to work with you. Our collaborative efforts will help inspire, empower, and encourage all who read what you have share. Here are some basic guidelines and general information for submitting your article for publication on the blog.
Topics:
Sharing your personal story. This is the format many guest bloggers prefer; talking about your own life and story as a complex trauma survivor. You can include things like: the struggles you faced while the traumatic events were actively taking place, how you coped, your support system (or lack thereof), what it was like on a daily basis both then and now, etc.
You might also consider writing about a particular mental health challenge you are passionate about, or perhaps one you advocate for. Examples: Suicide Awareness & Prevention, Anxiety Disorders, Dissociative Disorders, etc.
If you are a spouse, partner, friend, or sibling to a complex trauma survivor, and you have an active role in their lives; your insight and experiences could help others who are in a similar role and looking for support.
General Guidelines before you submit your article:
While we do not have a set word count, typically anywhere from 700-1500 words is average. Although, if you would like to write more, this is certainly fine, as many guest bloggers do indeed write much more. The key is to share your story in your own words, from your own point of view.
Please write your article using a document format; Microsoft Word and Apple Pages are the two most common. Free versions of these are available using Google Docs or on Apple iCloud.
Please always be sure to style your submission with paragraphs, as this makes it easier to read and also much easier to format on the blog.
Also, it is important to spell and grammar check your story before submitting it. Our team will also check it before publishing, however correcting the majority of the errors ahead of time makes the process much easier.
You are not required to share your real name, although you are more than welcome to. If you prefer to remain anonymous this is absolutely fine.
We encourage you to include links to your social media accounts and website if you have one, but this is not required.
If you would like to include a photograph of yourself as part of your submission, you can include this in your email. See below for additional information on including pictures with your post.
Submit your article via email to: 

[email protected]

– with the Subject of "Guest Blog Post for CPTSD Foundation".
What happens after you submit your article:
Our team will review your submission and typically get back to you within one week.
Our review process includes any additional editing and formatting which may be needed so your story is presented in the best possible way on the blog. Our team will not alter your story other than for formatting purposes.
Our team will let you know if there are any changes which need to be made, outside of basic spelling and grammar corrections.
Each post will include one feature image, and social media images which our team will create. These images will be royalty free so there is no risk of copyright infringement. If you have images you would like included, you can send them with your article. Again, please be sure you own 100% of the rights to the images sent or be sure they are royalty free. Some great sites for royalty free blog images arePixabay.com, Unsplash.com, and Pexels.com.
You may also include a photo of yourself, such as a professional head shot or another high-resolution photo of your choice. This is optional; however, many guest bloggers include one as a photo of you will help the reader connect with you.
When your article is published:
We will keep in contact with you throughout the process and let you know when your article will be published on the blog.
On the initial publish day our team will post up your article and submit it to all of our social media outlets. (Example: Facebook, and LinkedIn accounts. On Twitter, we will likely tweet it out 4 times throughout the day. The 9am hour, 12pm hour, 4pm hour, and 8pm hour. For the remainder of the week, we will likely tweet it out once each day, and then it will go into our social media rotation where it will be shared on a regular basis going forward. Each time we share your piece we will tag your social media accounts if you provide them to us.
You may feel free to link back to your post anytime and tag @cptsdfoundation and your link in social media if you like.
If you have any questions or concerns, please reach out to us anytime using our Contact Us page, and indicate that you are interested in being a Guest Blogger. Thank you again and we look forward to collaborating with you!
Get Involved with CPTSD Foundation?
If you have a skill set that you would like to bring to the Foundation, and a desire to help others, then we want to hear from you.  Please check out our "Get Involved" page to learn more and get in contact with us about joining our team.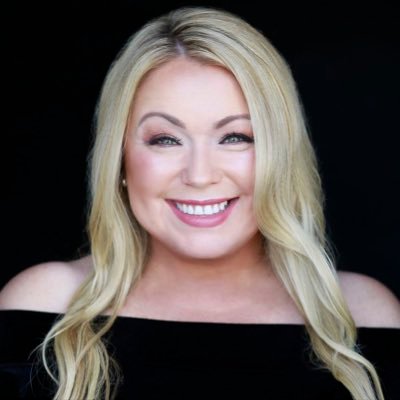 Weekly Live Q&A
with our founder, Athena Moberg.
Subscribe to our channel:
Latest Live Q&A Broadcast
Community Discussion on Relationships
CPTSD LEARNING CENTER
We're hard at work developing a learning center, full of courses and educational materials to help you on your journey of healing from complex trauma.
 Get signed up to access our current resources and be among the first to know as we launch new content!
SEE WHAT IT'S ALL ABOUT
Support 7 Days a Week
Here at CPTSD Foundation, we are taking a revolutionary approach to healing from complex trauma.  We understand each survivor heals in their own way and in their own time. There is no cookie-cutter approach to healing and building up resilience. 
Being survivors ourselves, we know the importance of ongoing support, even when seeing a trauma-informed helping professional. That's why we've developed Daily Recovery Support, to help take your journey to the next level of healing. 
We invite you to learn more about our daily calls and consider joining us as we cover a wide range of topics which are sure to inspire and encourage you as you begin or continue to break free from the chains of trauma and seek the life you dream of and deserve.