The Healing Book Club – The Tao of Fully Feeling
June 5 @ 4:00 pm

-

5:00 pm

|

Recurring Event

(See all)

An event every week that begins at 4:00 pm on Saturday, repeating until August 28, 2021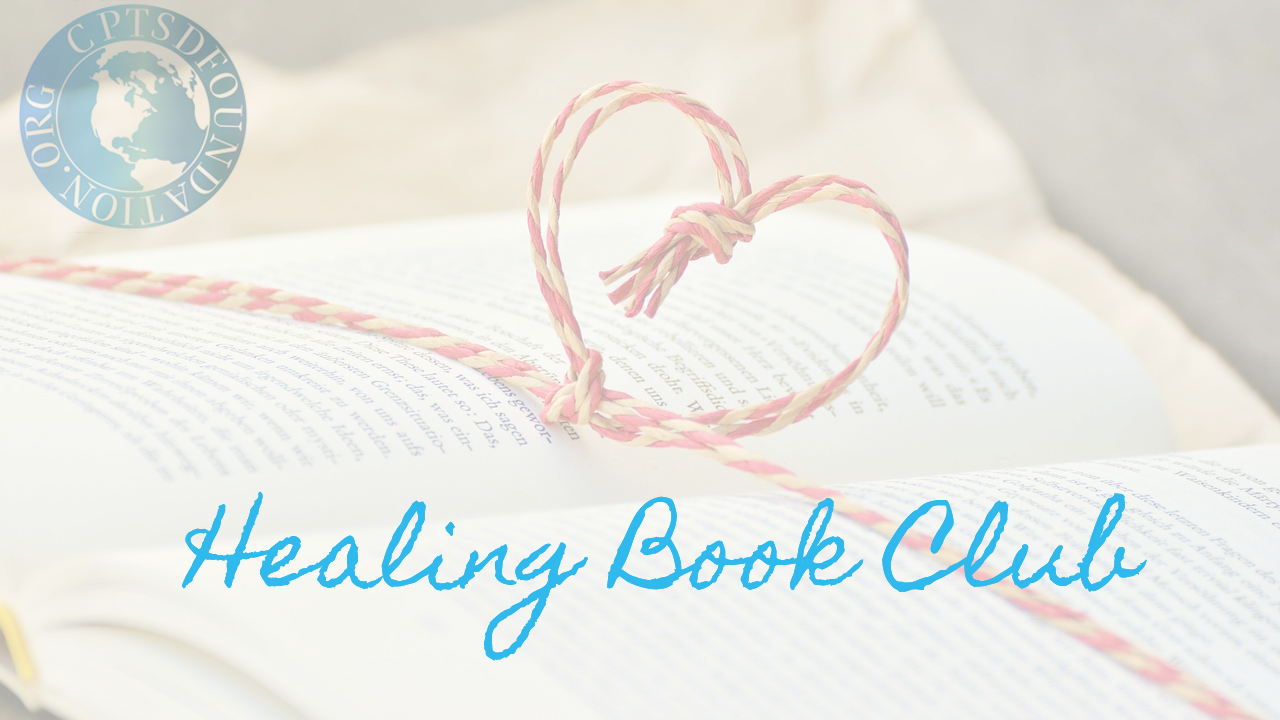 The Healing Book Club meets every Saturday at 4 pm eastern, for 1 hour. Calls are led by CPTSD Foundation staff member, Sabra Cain.
Participants who join each week are encouraged to read the current chapter or section only, which will be outlined by the leader during each call. This allows everyone to stay on the same page and have an open discussion on what each chapter means to them, how you can apply it to your life, agree or disagree with the thoughts of the author, and share general ideas about the content.
We welcome participation from all members during the call, however it is not required. You may interact as little or as much as you wish.
Not a member of the book club yet? No problem at all, just click here to learn more and get signed up!  Your healing book club membership includes a small monthly donation of $10.00, which goes directly to our scholarship fund to help provide CPTSD Foundation resources and access to Daily Recovery Support to those who are struggling financially. 
Currently, the club is reading through "The Tao of Fully Feeling, Harvesting Forgiveness out of Blame"
by Pete Walker.
Excerpt from Amazon listing -This book is a handbook for increasing your emotional intelligence. Moreover, if you are a survivor of a dysfunctional family, it is a guide for repairing the damage done to your emotional nature in childhood. As such it is actually a sequel to my later book: Complex PTSD from Surviving To Thriving.
The Tao of Fully Feeling focuses primarily on the emotional healing level of trauma recovery. It is a safe handbook for grieving losses of childhood. Whether or not you are a childhood trauma survivor, this book is a guide to emotional health. The degree of our mental health is often reflected in the degree to which we love and respect ourselves and others in a myriad of different feeling states.
Real self-esteem and real intimacy with others depend on the ability to lovingly be there for oneself and others, whether one's feeling experience is pleasant or unpleasant. Those who can only be there for themselves or another during the "good" times show no constancy, inspire little trust, and are only fair-weather friends to themselves and others. Without access to our dysphoric feelings, we are deprived of the most fundamental part of our ability to notice when something is unfair, abusive, or neglectful.
Those who cannot feel their sadness often do not know when they are being unfairly excluded, and those who cannot feel their normal angry or fearful responses to abuse, are often in danger of putting up with it without protest. Repressing our emotions creates anxiety and stress, and stress, like most of our emotions is often treated like some unwanted waste that must be removed.
Until all of the emotions are accepted indiscriminately (and acceptance does not imply license to dump emotions irresponsibly or abusively), there can be no wholeness, no real sense of well-being, and no solid sense of self-esteem. Thus, while it may be fairly easy to like oneself when feelings of love, happiness or serenity are present, deeper psychological health is seen only in the individual who can maintain a posture of self-compassion and self-respect in the times of emotional hurt that accompany life's inevitable losses, disappointments, and unforeseen difficulties.
Finally, this book explores the nature and limits of real forgiveness – identifying behaviors and people who cannot authentically be forgiven.