We Are Healing Trauma Virtual Summit 2020
CPTSD Foundation is Proud and Honored to bring together Clinicians, Coaches, and Thought Leaders in the area of Trauma Recovery to Help Equip and Encourage you on your Journey.
September 2nd, 2020
Check back to this page often as we begin sharing more information about this incredible event; including how to gain access, more speaker announcements, topics we'll be covering, and how you can watch all of the interviews for FREE for a limited time. 
Register for Early Bird Access at a Huge Discount!
__________________
By registering early, you have the opportunity to secure Lifetime Access to every interview recorded for the 2020 We Are Healing Trauma Virtual Summit. This means that not only will you gain access to every interview, you'll also get in on the huge discount off the regular access package price that will go into effect the day after the Free access is over.
Bessel van der Kolk
MD, Author, Researcher, Educator
Bessel A. van der Kolk M.D. is a clinician-researcher and teacher in the area of post-traumatic stress. His work integrates developmental neurobiological psychodynamic and interpersonal aspects of the impact of trauma and its treatment.
Dr. van der Kolk and his various collaborators have published extensively on the impact of trauma on development such as dissociative problems borderline personality and self-mutilation cognitive development memory and the psychobiology of trauma. He has published over 150 peer-reviewed scientific articles on such diverse topics as neuroimaging self-injury memory neurofeedback Developmental Trauma yoga theater and EMDR.
He is the founder of the Trauma Research Foundation in Boston, MA, past President of the International Society for Traumatic Stress Studies, and Professor of Psychiatry at Boston University Medical School. He regularly teaches at universities and hospitals around the world
His most recent 2014 New York Times Science bestseller The Body Keeps the Score: Brain Mind and Body in the Treatment of Trauma transforms our understanding of traumatic stress revealing how it literally rearranges the brain's wiring—specifically areas dedicated to pleasure engagement control and trust. He shows how these areas can be reactivated through innovative treatments including neurofeedback mindfulness techniques play yoga and other therapies. Learn more at BesselvanderKolk.com
Guy Macpherson, Ph.D.
Trauma Therapist Project
Doctorate in clinical psychology, creator of The Trauma Therapist Project, The Trauma Therapist | Podcast, and Trauma Therapist | 2.0, I bring together resources for clinicians and therapists of all kinds who are starting out on their trauma-informed journey.
Lisa A. Romano
Breakthrough Life Coach & Best Selling Author
Lisa A. Romano is a Certified Life Coach and an expert in the field of CODEPENDENCY and NARCISSISTIC ABUSE. She is also a bestselling author, speaker, and popular Youtube Vlogger.  Lisa runs online coaching programs that are proving to help wounded adult children, some of whom have had years of conventional therapy and who have also tried various types of medication, learn to heal their lives through her unique healing approach. Lisa believes strongly in the idea that isolated and wounded adult children benefit greatly from being in the company of other healing, empathetic, abuse survivors, so therefore hosts live events throughout the year to help facilitate the human connection between those who so often feel forgotten. 
Jodi Aman, LCSW
Licensed Therapist, Best Selling Author, YouTuber
Inspirationally speaking and counseling for over 20 years, Jodi shows Generation Z, their parents, and helpers how to feel worthy, empowered and in control. On her YouTube channel, Practical Miracles, she helps audiences all over the world get clarity, push past fear, and evolve their consciousness.
Rachel Grant
Sexual Abuse Recovery Coach, M.A. Counseling Psychology
Rachel Grant is the owner and founder of Rachel Grant Coaching and is a Sexual Abuse Recovery Coach. She is also the author of Beyond Surviving: The Final Stage in Recovery from Sexual Abuse.
She brings to the table a passionate belief that her clients do not have to remain trapped or confronted daily by the thoughts or behaviors that result from abuse.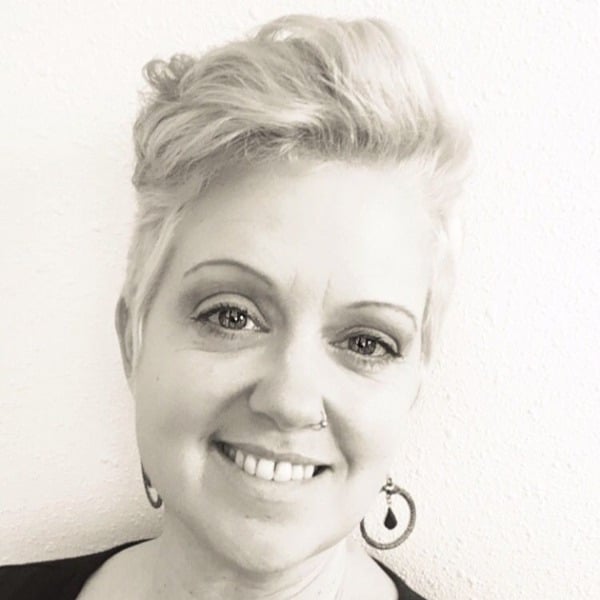 Vennie Kocsis
Author, Artist
I am a highly-sensitive, embodied Empath, and integrated DID carrier. I live daily with the aftermath leftover from extreme child abuse. I understand the journey through figuring out the shattering of religious and sexual abuse recovery. I know the intense work it takes to find our original, authentic mind and inner child. It can happen for us. It WILL happen for us!
We can integrate the dissected pieces of ourselves. We can tell our stories from a place of truth and authenticity, rejecting our critics and owning your own strength.
Kim Saeed
Author, Narcissistic Abuse Recovery Expert
Kim Saeed is an internationally respected self-help author and educator specializing in recovery and rebuilding after narcissistic abuse. She is the author of two Kindle bestsellers, How to Do No Contact Like a Boss! and 10 Essential Survivor Secrets to Liberate Yourself from Narcissistic Abuse. She is also writing an upcoming book, The Way of the Warrior, for Balboa Press, a division of Hay House.
Kim is a credentialed educator with a background in psychology, education, research and development, and organizational development. Her work has been shared in non-profit women's shelters and lauded by therapists and mental health experts. If you struggle and have a hard time, consider enrollment in The Essential Break Free Bootcamp.
Julie Hall
Journalist, Author, Coach,Poet
Julie L. Hall is the author of The Narcissist in Your Life: Recognizing the Patterns and Learning to Break Free from Hachette Books. She is the founder of The Narcissist Family Files, an international resource for narcissistic abuse trauma understanding and recovery, and she assists clients around the world as a narcissistic abuse recovery consultant and coach.
Dr. Annita Sawyer
Clinical Psychologist: Psychotherapist, Writer, Speaker
Annita Sawyer is a licensed psychologist and a member of Yale's clinical faculty, in practice for over thirty years. Her essays and stories have appeared in a number of literary and professional journals. Her memoir was awarded the 2013 Santa Fe Writers Project Nonfiction Grand Prize.
More Speakers to be Announced Soon!
Register for this Life-Changing Event
All of the incredible speakers who participated in the 2020 We Are Healing Trauma Summit, have dedicated their lives to helping survivors of all types of abuse realize that they can be who they want to be, and break free from the chains of their past.
Join us and Register for Access.
Athena Moberg, CPC, Founder - CPTSD Foundation