Here at CPTSD Foundation, we are taking a revolutionary approach to healing from complex trauma.  We understand each survivor heals in their own way and in their own time. There is no cookie-cutter approach to healing and building up resilience. 
Being survivors ourselves, we know the importance of ongoing support, even when seeing a trauma-informed helping professional. That's why we've developed Daily Recovery Support, to help take your journey to the next level of healing. 
We invite you to learn more about our daily calls and consider joining us as we cover a wide range of topics which are sure to inspire and encourage you as you begin or continue to break free from the chains of trauma and seek the life you dream of and deserve.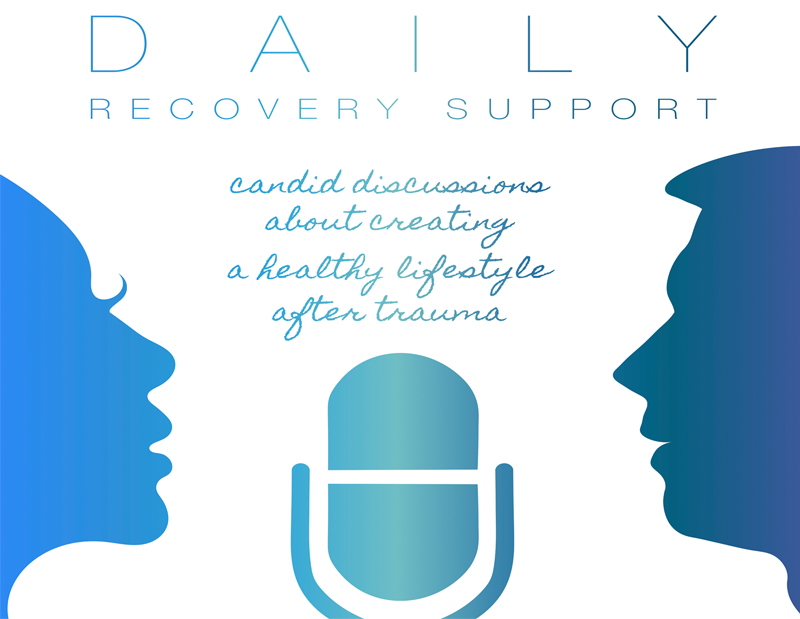 It only takes a few minutes to get signed up and secure your membership to this incredible resource.
By clicking below, you'll be taken to our Daily Recovery Support sign up page. Once you've finished filling out the short registration form, you'll be redirected to our secure check out page at PayPal. After you've finished checking out, you'll receive an email confirmation that your payment has been processed successfully. Then simply watch for an email within 48 hours on how to go join the calls and get started. 
What started out as a dream has turned into reality as our staff painstakingly brainstormed about how we could best serve the community of survivors we are so passionate about. What it came down too is, what would we want when it comes to support?
What better way to give back, than to have a series of calls, daily, with world-class coaches, clinicians, authors, and advocates who know what it means to not only survive but thrive.
Sign Up – get started by signing up via PayPal

Get Confirmation – We'll email you a confirmation of your subscription and how to join the calls

Show Up – Join the calls as often as you can, we'll be here!
All calls are archived, so even if you miss a day or if you just want to go back and check out a previous call, we got you covered.
Straight from some members of the Daily Calls, "What does Daily Recovery Support mean to you?"
"Probably the biggest thing is the feeling of finally belonging somewhere. Belonging with others who get it and are supportive. I have a reason to live now and I feel hopeful about the future for the first time in my life."
"I have been trying to recover alone and it was painful, to say the least. Having leadership, education, camaraderie, empathy from the group and an opportunity to show compassion for others on the same journey is helping me heal at a much faster pace."
"Trust is a tough one for me. I love that I can do this in the comfort of my own home (or wherever!) and I can reach out anytime or just listen. It's just what I needed next in my healing journey."
Athena is a trauma survivor, advocate, Certified Family Trauma Practitioner and Founder of CPTSD Foundation. She also enjoys hosting the Trauma Recovery University weekly live Q&A for survivors of complex trauma, reaching thousands of survivors each week in over 180 countries.

---
Matt is a Trauma Informed, Certified Life Coach and NLP Practitioner, specializing in Overcoming Anxiety & Trauma Recovery. He's also the creator of SurvivingMyPast.net and Beyond Your Past Life Coaching. 

---
You Deserve to Heal at an Exponential Rate
Come and be a part of a community devoted to healing, encouragement, and equipping you with tools you can use every day in your journey.
Daily Recovery Support and cptsdfoundation.org are not primary treatment for trauma; we are a trauma-informed peer support service supplementing individual therapy. Each of our members should be engaged in individual therapy and medically stable.
Daily Recovery Support and cptsdfoundation.org support clients' therapeutic work towards healing and trauma recovery. By participating, our members agree to seek professional medical care and understand Daily Recovery Support and cptsdfoundation.org provide only daily trauma-informed peer support.
        We're here to help.
Check on your subscription

Submit a Topic for a future call

Let us know how we're doing